I admit that I'm a Spring time guy. But when the leaves start changing and falling my heart is smitten by the harvests of Fall. Here are a few reasons why I think I'm so in love with all things Autumn.

Light gusts of wind sweep up swirling golden leaves as the sweet scent of pine cones and pungent fallen apples fill the air. It's a virtual fest for butterflies, sparrows and other creatures great and small. The time of harvest as arrived and with that it's time to carefully store away a fruitful season of growth and memories.

There are so many creative ways to do this. Warm woolen sweaters, pumpkins and multi-colored corn cobs beckon our creative juices. This is autumn at its very best.
My neighborhood in Maryland where I walked my dog lady everyday from age 12 up.
This is also the season of Autumn Festivals. At these special Fall events creativity knows no bounds. Each craft presentation has it's own way of reaching deep down inside us and conjuring up a warmth and closeness to nature unlike no other season. I hope to take Brenda to a Fall Festival wonderland this year while celebrating our 33 wedding anniversary.

What is it about fall? Perhaps it's the brilliant yet warm colors of Fall. Leaves that look like roasted caramelized nuts and toasted granola clusters with cranberry raisins speckled all over.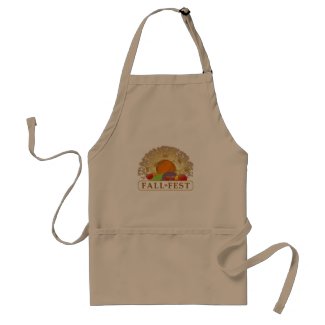 Fall Fest Harvest Apron
Perhaps it's the way the trees embrace and hug forming a rich arch above our heads in magnificent gold and copper splendor. Or maybe the whiff of freshly baked sweet potato pie filling our noses and tantalizing our tongues. And if that were not enough it surely has to be the fragrance of warm apple cider, corn wine and pancakes covered in maple syrup while ham crackles on an outdoor stove top. Yes, it's Fall Fest time again!
Autumn Decor

I love to see the creative crafts made each year at shows and stores. Butterflies made of preserved golden maple leaves and twigs. Dried autumn naturals made into decorative arrangements such as table center pieces and door wreaths. Smiley button eyed scare crows in blue jeans made out of dried corn cobs.
Wall art made from hay, pine cones and dried flowers and berries. The wood carvings and stone etchings and paintings of brilliant fall scenes are perhaps the most beautiful ever imagined. No wonder it has been said that Autumn inspired the most beautiful works of art, music, novels and poetry.
"A Walk In Time"
Painting by Mark Askew
Recipes Galore
This is the time to collect harvestime recipes from a group of folks who are obsessed with cooking baking and creating delectable delights. Join our Family Recipes board on Pinterest and get carried away. Be careful. It is addicting. http://pinterest.com/fimarkhome/family-recipes/
Family Reunion Planning Month

At this time of the year families comes together to render much needed support, encouragement and inspiration. This led to a relatively new and exciting concept in family reunion planning. An annual observance established in 2005 centering around family reunion planning. The observance began in 2005 when our family reunion planning group of just 400 members agreed to make November the month to commence family reunion event planning.

Mark Askew, founder of the groups official monthly newsletter, published and promoted the observance in his book Fimark's Family Reunion Planner. Read more at Wikipedia.com, keyword "Family Reunion." Since then other groups and corporations have adopted and promoted the observance including the following:

Family Reunion Helper
http://familyreunionhelper.com/blog/tag/family-reunion-month/
Cyndis List
http://www.cyndislist.com/reunions/reunion-planning/?page=2%E2%80%8E
Afrigenas
http://www.afrigeneas.com/forum-reunion/index.cgi/md/read/id/4936/sbj/family-reunion-planning-month/
A November Heads Up!
Autumn is the time of year extended families come together making this an ideal time to discuss and establish suggested dates and activities for the next family reunion.
September thru December is one of the more intimate times of the year. Indoor activities are the norm. Yet some families love to spend it out of doors raking up the leaves and enjoying imaginative lawn and leaf or harvest parties. This includes relay races, family football and evening storytelling around an outdoor fire. This is an ideal time to do family history information gathering including interviewing the elders of the family.

November - December is the best time to get together and swap photos and videos. It's an ideal time to start putting together family slideshows, videos and scrapbooks, family history books, memory books and family reunion keepsake booklets.
During this time the elder family members like to keep family traditions alive and well. Some may make their own proclamations. Other focus on education and financial planning or seek to empower the family union in some other way.
You, our family reunion planner readers founded Family Reunion Planning Month, an annual reunion planning observance in the month of November. This observance promotes the interests of the family union and reminds us to take time out of our busy lives to enjoy our family throughout the year culminating in a family reunion gathering. The observance begins with a veritable family fall fest at its best. Are you ready for big fun during the warmest season of the year? Spread the word and start planning your Fall Family Fest today.
Mark Angelo Askew is the Author of Fimark's Family Reunion Planner and Keepsake and Fimark's My Keepsake Wedding Planner.
If you celebrated your family reunion It's a time to remember this summers family reunion events and document it in some way. Use the Newsletter template and Slide show app that comes in
Fimark's award winning Family Reunion Planner Social web app for use with the latest Chrome, Internet Explorer or Firefox browser.
The interface provides access to all our standard event planning templates, printables, worksheets in pdf and word format and ebook as well as the reunion planning spreadsheet with attendee database.
What, don't have FRP Social yet? Good news. The app is reduced from $49 to only $40 for a limited time.
Planning a family reunion? To get more information about Fimark's Family Reunion Planner Social web app click on the link on this blog page or access the profiles page.








Fall Fest Keepsakes and Party Favors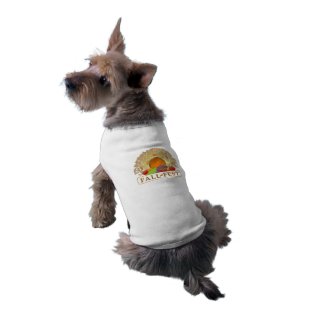 Fall Fest Keepsakes and party favors